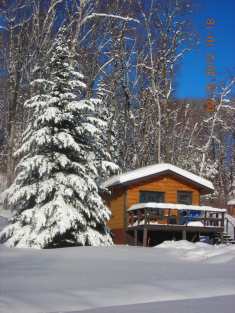 Winter is not the time to hibernate. Barker Bay Resort is open in winter by reservation for ice fishing and snowmobiling.
Click here to check out our Facebook page!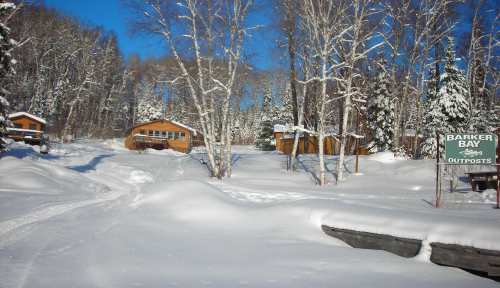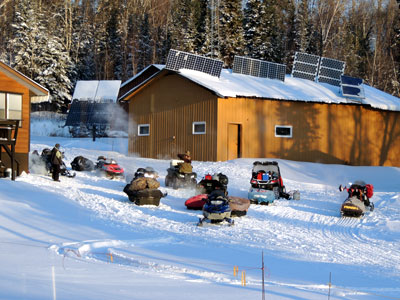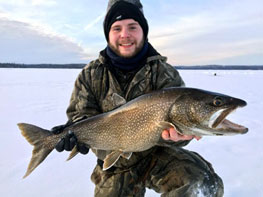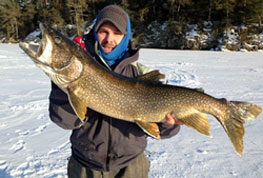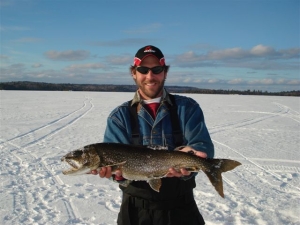 Ice fishing is unique and something everyone should experience.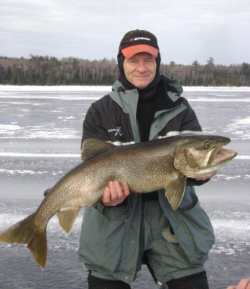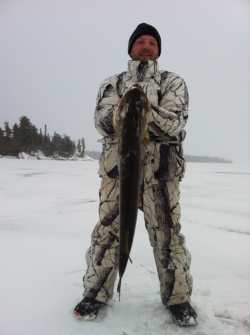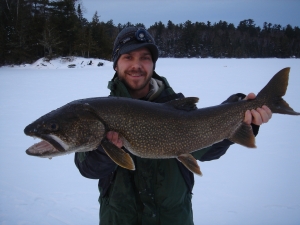 A Great Day of Trout Fishing!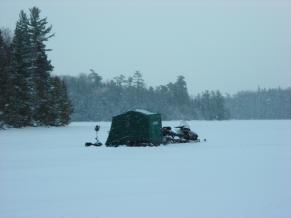 Wintertime and snowmobiles give you the freedom to access many remote lakes for some new fishing experiences and picturesque rides.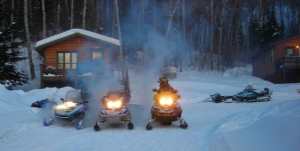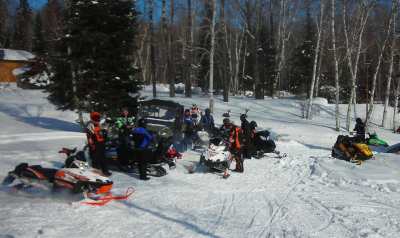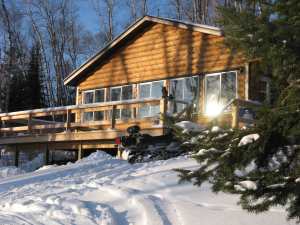 Winter lodging is available by reservation. Our clean, moderncabins have full kitchens and stay cozy warm with wood heat. The water is shut off, but lake water is brought to your cabin and we have a great wood fired sauna and a shower in the sauna building! Meals are available with advance notice and we also have gas for sale.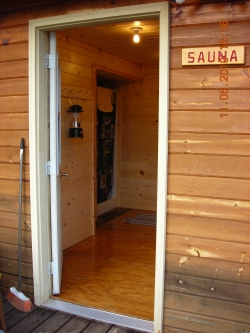 "NEW"
in 2011 was the addition of a shower in the sauna building useable in winter!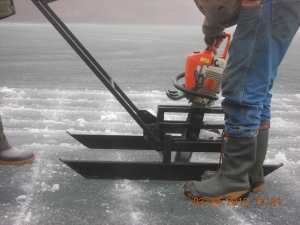 We harvest ice in the winter for use all summer!