Our Facilities at Barker Bay Resort & Outposts

We are located in Barker Bay on the southwest end of Lower Manitou Lake. Since we are the only resort in the Bay-quiet, solitude and nature are right out the front door.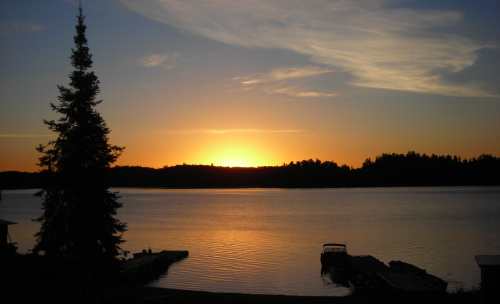 Quiet, relaxing and a great view are part of our clean, modern cabins. All are equipped with 3 piece baths, 24 Hr electricity, refrigerators, propane ranges and we have wireless internet. For heat in the winter or those cool spring and fall evenings, we have efficient wood burning stoves. Kitchens are fully equipped with cooking and eating utensils, pots and pans, and a BBQ. Bed linens, towels and pillows are provided.
Click here to check out our facebook page

The Lodge







The Lodge has a great dining room overlooking the lake, a comfortable sitting room with a warm wood stove, a big kitchen and 2 lodge rooms to rent for American Plan guests. We added a deck on the Lodge and are looking forward to some great gatherings there with guests and friends.





The Dining Room above and living area below.












One of the guest bedrooms







Click "Here" for photos of our other cabins