Contact Info



For reservations or for more information please email, call or write:


| | |
| --- | --- |
| Thank you John Heino Photography! | |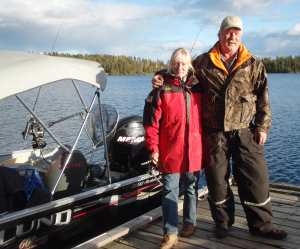 Wayne & Robin Soderlund
Year Round: 218-206-2440-please note this is a Skype Phone number-Voice over Internet Phone-over satellite at the camp, so there is a delay in connection-we appreciate your patience!
or in winter you can call
Cotton/Home: 218-482-3624/Cell 218-349-2895
Email works well at the camp-better than the phone some days!
Email : info@barkerbay.com

Summer/Resort - P.O. Box 157, Fort Frances, ON - P9A 3M6
or
Winter/Home - 7734 Randall Road, Cotton, MN – 55724
If you are mailing from the US, please use our Minnesota address.